Finnish Freestyle Footbag Championships 2017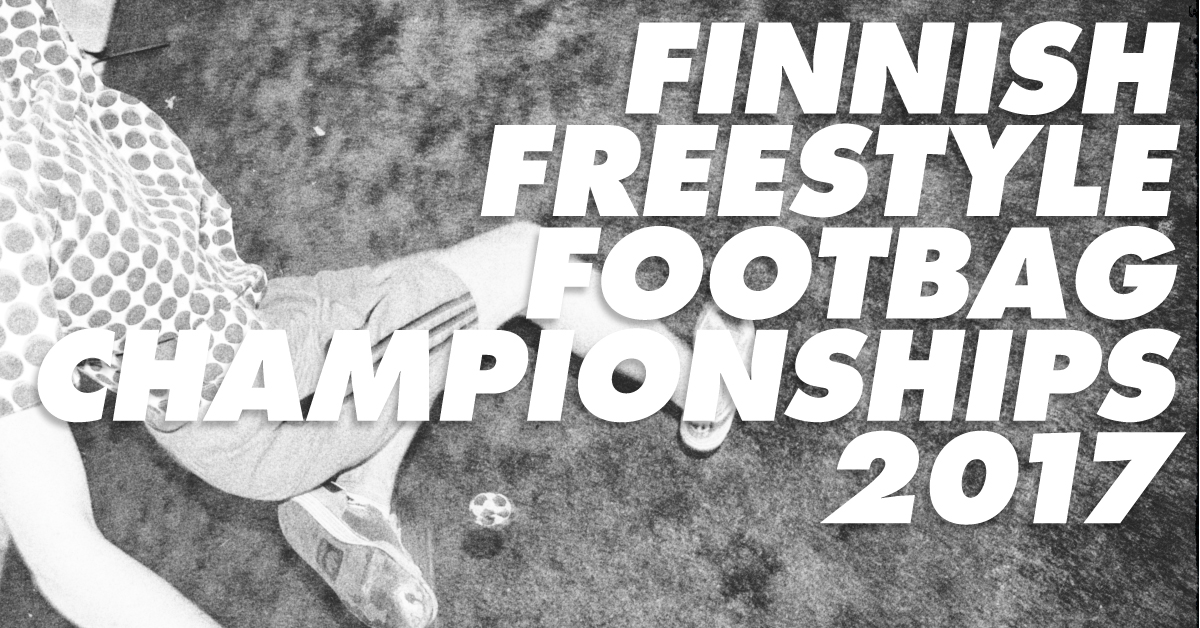 Fin­nish Frees­tyle Foot­bag Cham­pions­hips 2017 will be part of frees­tyle foot­ball event hos­ted by our friends from Frees­tyle Fin­land! This one-day event ta­kes place in Töölö Sportshall in Hel­sinki on Decem­ber 2nd. Ex­pect hundreds of spec­ta­tors, amazing frees­ty­lers, great event and fun ti­mes!
We are of­fe­ring open, women's and in­ter­me­diate ca­te­go­ries, if we have four or more players in each. Ot­herwise all com­pe­ti­tors will com­pete in open ca­te­gory. Events are Rou­ti­nes and Circle. If you want to re­gis­ter to FFFC 2017 please email us at liitto(a)footbag.fi, sta­ting your ca­te­gory and events. Re­gi­stra­tion clo­ses on No­vem­ber 26th. Entry fee is 10 eu­ros.
Sche­dule TBA.
Welcome to Hel­sinki!
More info:
Footbag.org event lis­ting
Foot­bag event in Face­book
Frees­tyle foot­ball event in Face­book